Electronic Engineer Scout Interest Badge
Jump to navigation
Jump to search
Badge requirements
[
edit
]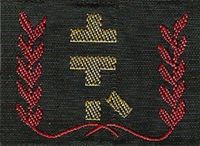 Explain the basic Electron Theory.
Explain the functions of the following:

resistor;
capacitor;
rectifier;
transistor;
integrated circuit.

Solve a simple problem of current, voltage and resistance using Ohm's law.
Explain the resistor and capacitor colour code.
Explain the basic operation of heat sensitive and light sensitive components.
Design a simple electronic apparatus and demonstrate it in use. Include the following:

Draw the circuit diagram.
Draw up and make a printed circuit board.

OR

Demonstrate that you know how to locate and repair a simple fault in a transistorised radio.
Construct a small transistorised radio suitable for short wave or FM reception.
Explain the elements of frequency modulation.
Requirements in PDF
[
edit
]
See also
[
edit
]